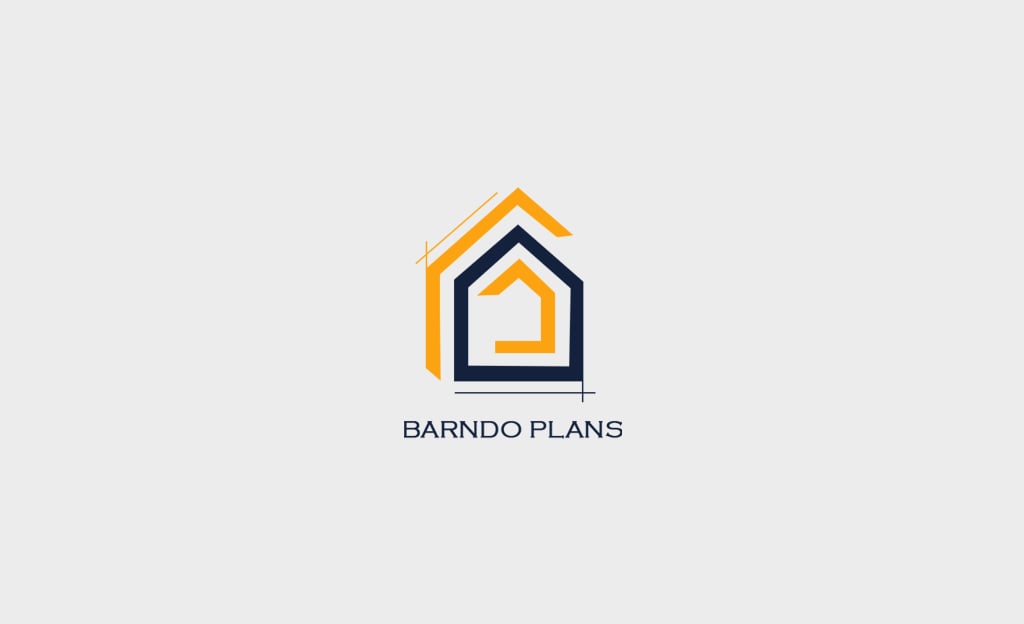 Single Story Barndominium Floor Plans with a Wrap-Around Porch
In this article, you will learn about barndominiums, a unique and modern style of living that combines elements of a barn and a condominium, and wrap-around porches, which are a popular design feature that adds visual appeal and outdoor living space to a home. You will discover the benefits of combining these concepts, as well as the essentials of single-story barndominium floor plans, including structural components, layout, and design considerations. Moreover, the article dives into creating an inviting wrap-around porch to complement the barndominium, discussing design, materials, and features. You will also find various sample floor plans to help inspire your own barndominium and wrap-around porch design. Additionally, the importance of seeking professional assistance from architects, designers, and contractors is highlighted, as well as tips on construction costs and budgeting. Finally, advice on maintaining and preserving the value of your barndominium and the wrap-around porch is also provided
We Love Barndominiums and Wrap-Around Porches
A barndominium and a wrap-around porch are two architectural design elements that can be combined to create a unique and beautiful living space. In this blog about Barndominiums, we will be discussing each of these elements in detail and exploring the benefits of combining them.
What is a Barndominium?
Barndominiums are a relatively new concept in the world of architecture and home design. As the name suggests, barndominiums are essentially a combination of a barn and a condominium, where a traditional barn structure is converted (or purpose-built) into a comfortable living space. Initially designed as a cost-effective and more functional alternative to traditional homes, barndominiums have since become increasingly popular due to their unique aesthetic and versatility.
The primary structure of a barndominium is usually made of metal, such as steel or iron, giving it the appearance of a barn. These structures are often large and open, allowing for plenty of customization and personal touches when it comes to interior design. Barndominiums usually contain a combination of residential and functional spaces, such as living areas, bedrooms, bathrooms, and even workshops or storage spaces, all under the same roof.
Because they are made from durable and weather-resistant materials, barndominiums require minimal maintenance compared to traditional homes. They also offer an array of benefits, such as energy efficiency, flexibility in design, cost-effectiveness, and quick construction time.
What Qualifies as A Wrap-Around Porch?
A wrap-around porch is an architectural design element that involves an outdoor porch area extending around the perimeter of a house, connecting two or more sides. This type of porch provides an ample amount of outdoor living space while simultaneously offering shade and protection from the elements. Wrap-around porches have been a popular feature in American architecture, specifically in Southern and farmhouse-style homes, for many years.
Wrap-around porches offer several benefits to homeowners. They provide additional outdoor living space for entertaining or relaxing and can also serve as a barrier between the main living area and the outside environment, helping to keep the indoor temperature more stable. They also add a unique aesthetic element to a house, elevating its curb appeal and increasing its overall value.
Benefits of Combining Barndominiums with Wrap-Around Porches
Pairing a barndominium with a wrap-around porch offers many advantages to homeowners looking for versatile, energy-efficient, and visually appealing living spaces. Some of these benefits include:
Increased Outdoor Living Space: By combining a barndominium with a wrap-around porch, homeowners can integrate the comfort and functionality of their indoor living spaces with their outdoor areas. This creates a fantastic space for entertaining guests, dining, or simply enjoying the beautiful outdoors.
Enhanced Aesthetics: Barndominiums with wrap-around porches have a unique and distinct architectural appeal, which sets them apart from traditional homes. The combination of rustic barn-like elements with the charm of classic porch designs creates a visually striking impression.
Improved Energy Efficiency: With the addition of a wrap-around porch, barndominium residents can benefit from shaded windows and doors, which helps to regulate indoor temperatures. This not only keeps the living space cooler during hotter months but also contributes to overall energy efficiency and reduced energy costs.
Increased Property Value: A well-designed barndominium with a wrap-around porch can significantly increase the value of a property. The combined aesthetic and functional benefits are highly sought after by home buyers, making such properties an excellent investment.
Customizable Design: Both barndominiums and wrap-around porches offer a great deal of flexibility when it comes to design and layout. Homeowners can work with designers or builders to create a living space that meets their specific needs and preferences.
In summary, combining a barndominium with a wrap-around porch creates a unique, energy-efficient, and functional living space that offers several aesthetic and practical benefits. Homeowners looking for a distinctive and versatile property should consider incorporating these elements into their dream homes.
Single-Story Barndominium Floor Plan Basics
Barndominiums are steel-framed structures that combine living quarters with a barn or workshop. Single-story barndominiums are ideally suitable for people with land and want to live in an affordable, easy-to-maintain home. Designing your layout is critical to ensure the space is functional and comfortable. This article discusses basic structural components and materials, layout and design considerations, and customizing the space for specific needs.
Structural Components and Materials
The primary materials used in constructing a single-story barndominium include steel framing, metal roofing, and metal siding. These materials are selected because they offer cost efficiency, durability, and low maintenance. Some other key components include:
Foundation: You can choose from slab, pier and beam, or crawl space based on your local building codes and the ground conditions. Concrete slabs are popular choices for single-story barndominiums, as they are stable and easier to maintain compared to others.
Exterior Walls: Metal siding is a common choice, as it is durable and can withstand extreme weather conditions. However, you can also consider brick, stone, or traditional wooden siding, depending on your aesthetic preferences and local material availability.
Roofing: Metal roofing is the preferred choice, as it offers long-lasting performance against harsh weather, plus it requires minimal maintenance. You can also choose a suitable color and style to match the exterior finishing of your barndominium.
Insulation: Proper insulation is necessary for maintaining a comfortable indoor environment and reducing energy consumption. Spray foam insulation is highly recommended for its air-sealing capabilities and superior R-value.
Interior Finishing: Use standard gypsum board for wall and ceiling finishes and paint or stain the walls as per your preferences. For flooring, decide on options like polished concrete, tiles, or laminate depending on your specific needs.
Layout and Design Considerations
When designing a single-story barndominium, consider creating an open floor plan that combines living, dining, and kitchen spaces. This promotes connectivity between family members and optimizes the flow of movement. Other essential design considerations include:
Bedrooms: Ensure enough space for bedrooms and allocate adequate closet space. Placing windows in each room can provide natural light and create an airy atmosphere.
Bathrooms: Design spacious bathrooms with optimal layouts and facilities. Add a combination of shower and tub for increased functionality and comfort.
Storage and Utility Spaces: Include storage spaces like closets, linen closets, and pantries to accommodate the household's storage needs. Make sure to have a dedicated space for laundry and other utility services like water heaters and HVAC systems.
Garage: If a garage is essential, design it to have direct access to the house and enough space for vehicles and storage. Alternatively, you can choose to build a separate garage or storage shed on the property.
Outdoor Living Spaces: Incorporate patios or decks to extend the living space outdoors and create areas for relaxation and entertainment.
Customizing the Space for Specific Needs
One of the primary benefits of a single-story barndominium is the flexibility to customize the space according to individual preferences and requirements. Some customization ideas include:
Home Office: If you work from home or need space for hobbies, incorporate a dedicated home office or hobby room.
Extra Bedroom or Guest Suite: Consider adding an extra bedroom or guest suite to accommodate family and friends during their stay.
Flexible Rooms: Create multipurpose rooms that can transition into a playroom, exercise room, or media center, depending on the family's needs.
Accessibility Features: Adapt the design to address accessibility needs by incorporating features like ramps, grab bars, and wider doorways for wheelchair access.
Energy Efficiency: Opt for energy-efficient appliances, heating and cooling systems, and windows to reduce energy consumption and save on utility bills.
In conclusion, a well-designed single-story barndominium floor plan prioritizes functionality and comfort while adapting to the resident's specific needs. By considering the appropriate structural components, layout, and customizations, you can create a beautiful and efficient living space that accommodates your lifestyle and preferences.
Creating an Inviting Wrap-Around Porch
A wrap-around porch can create a welcoming and comfortable atmosphere for your barndominium, providing a seamless connection between the interior and exterior of your home while also allowing you to enjoy outdoor living. Designing a Texas-sized wrap-around porch that complements your barndominium involves careful planning and attention to detail, from selecting the right materials and features to incorporating design elements that enhance the overall appeal of your outdoor space.
Designing the Porch to Complement the Barndominium
When designing a wrap-around porch, one of the first things to consider is the architectural style of your barndominium. A porch that is too small or poorly designed can detract from the overall aesthetic of your home. Therefore, it's important to ensure that your porch design complements and enhances your barndominium.
Begin by examining the existing lines and angles of your barndominium and trying to replicate or complement them in the design of your porch.
Think about the height and pitch of your barndominium's roof, and how your porch's roof can either match or complement this.
Consider your barndominium's color palette and incorporate it into your porch design. You can also use complementary colors or materials to create a cohesive look.
Plan the layout of your porch to wrap around the most prominent and visually appealing areas of your barndominium. This will create a visually balanced appearance and allow for optimal views from your porch.
Choosing the Right Materials and Features
The materials and features you choose for your wrap-around porch will be crucial in its overall aesthetic and durability. Some factors to consider when selecting materials and features include:
Durability: Since your porch will be exposed to the elements, choose materials that are resistant to weathering and damage from sunlight, rain, and wind. Some popular options include pressure-treated wood, composite decking, and natural stone.
Maintenance: Consider the maintenance requirements of your chosen materials before selecting them. For example, wood decking may require periodic sealing and staining to protect it from rot and decay, while composite materials are less maintenance-intensive.
Style and Appearance: Select materials and features that complement the architecture of your barndominium and contribute to a cohesive aesthetic. For example, if your barndominium is a traditional country-style home, consider using ornate balusters, railings, and columns to accentuate the character of your porch.
Budget: The materials and features you choose can greatly influence the overall cost of your wrap-around porch, so be sure to consider your budget when selecting them.
Outdoor Living Elements to Enhance the Porch Space
Incorporating outdoor living elements into your wrap-around porch can transform it from a simple outdoor space into a functional extension of your home, perfect for relaxation, entertainment, and enjoyment. Some outdoor living elements to consider include:
Seating: Provide various seating options for your visitors, such as rockers, swings, benches, and outdoor sofas, to create a comfortable and inviting atmosphere.
Lighting: Strategically placed outdoor lighting can enhance the ambiance of your porch and make it more functional during the evenings. Consider installing string lights, lanterns, or wall-mounted lights to illuminate your space.
Outdoor Dining: If you enjoy dining outdoors, consider adding a dining table and chairs to your porch, or even a bar-height counter with barstools for a more casual atmosphere.
Entertainment: Equip your porch with an outdoor television, audio system, or even a small outdoor kitchen to facilitate outdoor entertainment.
Greenery: Incorporate potted plants, hanging baskets, or planters filled with your favorite flowers and greenery to add a touch of nature and color to your porch.
Creating an inviting wrap-around porch requires careful planning, material selection, and design integration with your barndominium's style. With these considerations in mind, you can create an outdoor extension of your home that serves as a welcoming and comfortable space for relaxation and entertainment.
Sample Single-Story Barndominium Floor Plans with a Wrap-Around Porch
A barndominium is a unique and stylish living space that combines the functionality of a barn with the comforts of a traditional home. One popular design feature of barndominiums is the inclusion of a wrap-around porch, which provides a welcoming outdoor space for relaxation and entertaining. Here, we explore three sample single-story barndominium floor plans that include a wrap-around porch, with each showcasing a different design style.
Open-concept Floor Plan
An open-concept floor plan is characterized by its spacious layout and minimal separation between living spaces. This design is ideal for homeowners who enjoy entertaining or want to create a sense of unity within their home. A typical open-concept barndominium floor plan with a wrap-around porch may include the following features:
A large, open living area that combines the kitchen, dining room, and living room into one cohesive space. This open-concept design promotes easy movement and communication between spaces, making it perfect for hosting gatherings or spending time with family.
Ample natural lighting and high ceilings add to the spacious feel of the open-concept design. Large windows and sliding glass doors allow sunlight to flow through the living spaces, providing a bright and airy atmosphere.
An expansive wrap-around porch accessible from multiple points within the home, such as the living room, dining area, and master suite. This outdoor space offers additional living and entertaining area, as well as a seamless connection between indoor and outdoor spaces.
Private bedrooms separated from the main living space, providing a quiet retreat for homeowners and their guests. In addition to a master suite with a private bath and walk-in closet, the floor plan might comprise two or three additional bedrooms, which could also be used as a home office, playroom, or workout room.
Traditional Ranch-style Floor Plan
A ranch-style floor plan offers a more classic and timeless design that resonates with many homeowners. This floor plan focuses on a functional layout with designated spaces for specific activities. A traditional ranch-style barndominium with a wrap-around porch might include the following features:
A central living area that serves as the focal point of the home, with a cozy fireplace to enhance the traditional feel of the space. The living area connects to a separate dining room and kitchen, creating separate but accessible spaces for different purposes.
A well-organized and spacious kitchen featuring ample storage and countertop space, making it ideal for homeowners who enjoy cooking for family and friends.
A dedicated laundry room and mudroom, providing a convenient space for household chores and storage of outdoor gear. These functional rooms help keep the living spaces tidy and organized.
A split-bedroom layout, with the master suite situated on one side of the home for increased privacy and additional bedrooms on the opposite side of the house. This layout allows for quiet separation between the common living spaces and sleeping quarters.
A wrap-around porch that connects to the front and rear entrances of the home, providing easy access to outdoor spaces from multiple areas within the home.
Modern Farmhouse Floor Plan
A modern farmhouse floor plan combines the charm of traditional farmhouse design with contemporary elements, resulting in a unique and stylish space. This design aesthetic is ideal for homeowners looking for a balance between classic and modern design. A single-story barndominium with a modern farmhouse layout and wrap-around porch might feature:
A spacious and open living area that incorporates modern design elements, such as a vaulted ceiling and large windows, while maintaining the warm and inviting feel of a traditional farmhouse.
An updated kitchen that blends rustic design elements with modern conveniences, such as subway tile backsplash, shaker-style cabinetry, and stainless steel appliances.
A cozy master suite with farmhouse-inspired details, including a barn door entrance to the en suite bathroom and a shiplap accent wall. The master suite may also feature direct access to the wrap-around porch, providing a private outdoor retreat for relaxation.
Additional bedrooms that are versatile and can be easily customized to fit the needs of the homeowner, whether as guest rooms, home offices, or creative spaces.
A large and inviting wrap-around porch that encourages outdoor living and provides the perfect space to enjoy beautiful views, host gatherings, or simply relax with a cup of coffee.


Seeking Professional Assistance

When building a new home or embarking on a significant renovation project, seeking professional assistance can be the difference between creating the home of your dreams or becoming a cautionary tale. There are many factors to consider when selecting and working with the right professionals, such as an architect, a home designer, and a contractor. In this article, we will explore the importance of finding the perfect professionals for your project and how their expertise can help contribute to a successful outcome.
Finding the Right Architect or Home Designer
Hiring an architect or a home designer is a crucial step in realizing your dream home. Both professionals specialize in creating functional and aesthetically pleasing spaces tailored to suit your needs and budget. However, there are some differences between the two:
Architects: These professionals have a formal education in architecture and are often licensed or registered with a professional board. They are trained to handle complex problems arising during design and construction, including structural concerns, energy efficiency, and local building codes. Architects typically charge a percentage of the total construction cost or an hourly rate.
Home designers: Unlike architects, home designers usually do not have formal education in architecture. However, they possess great knowledge of residential design and construction. Home designers are well-suited for projects that involve minimal structural changes and require a more affordable or straightforward design solution. They generally charge a flat fee or an hourly rate.
To find the right professional for your needs, you can approach friends, family, or colleagues who have recently completed a successful home project and ask for referrals. Additionally, searching for local professionals online and reviewing portfolios and client testimonials will help gauge their expertise and style. Once you have shortlisted professionals, interview potential candidates to determine their responsiveness, communication style, and if they can work within your budget and timeline.
Understanding Construction Costs and Budgeting
Understanding construction costs and budgeting is critical to ensuring your project doesn't cause undue financial strain. A detailed estimate from an architect or contractor can provide a good understanding of the potential costs embedded in your project.
Construction costs are usually categorized into four main components: land and site costs, design fees, construction costs, and fixtures and finishes. An accurate budget should include contingencies for unforeseen expenses and the costs associated with financing the project, such as loan interest or closing costs.
For an effective budget, establish your priority list, ranking features and spaces in your project, which helps when making decisions or adjustments. Keep a constant dialogue with your design professional and contractor about your budget limitations to avoid unpleasant surprises later on in the project.
Working with a Contractor for a Smooth Construction Process
Hiring a contractor is a critical step in your home construction process, as they will oversee and manage the day-to-day progress. A successful contractor should have experience in constructing or renovating homes similar to yours and possess the necessary licenses, insurance, and referrals.
Once you have selected a contractor, it is crucial to maintain open and regular communication throughout the construction process. Seek clarification or ask questions about any aspect of the project, ensuring both parties have a clear understanding of the expectations.
It is also essential to establish and put a well-defined project timeline, scope, budget, and payment schedule into writing in a contract. This documentation helps avoid misunderstandings and disagreements during the construction process.
Lastly, trust the professionals you have selected and be prepared to compromise and adapt as the project unfolds. Building or renovating a home is a complex and dynamic process, and occasionally unforeseen challenges may arise. By establishing a strong foundation of trust and communication with your team of professionals, you are setting yourself up for success in creating the home of your dreams.
Maintaining Your Barndominium and Wrap-Around Porch
A barndominium is an increasingly popular type of country-style living home that combines the best of a barn and a condominium, offering a warm, cozy feeling and modern comforts. One of the most appealing features of many barndominiums is the wrap-around porch that offers ample outdoor living space and a connection with nature. To ensure that your barndominium and wrap-around porch remain in great condition, regular maintenance is essential. This article will cover general maintenance tasks, seasonal weather challenges, and how to preserve the value and appeal of your property.
Regular Cleaning and Maintenance Tasks
To keep your barndominium and wrap-around porch looking their best, it's essential to integrate regular cleaning and maintenance tasks into your routine. Some of these include:
Sweeping and mopping floors: Both indoor and outdoor floors, including the porch, should be swept and mopped regularly to remove dust, debris, and any possible stains. Use a gentle floor cleaner for indoor surfaces and a mild soap solution for the porch.
Inspecting and cleaning gutters: To prevent water damage to your barndominium and porch, ensure that gutters and downspouts are clean and free of debris. Inspect them frequently, especially after storms, and remove any buildup of leaves or other materials.
Checking for and repairing leaks: Inspect your barndominium's roof and siding for any signs of wear and tear. If you find any damage, repair it promptly to prevent water infiltration and potential structural issues.
Cleaning windows and screens: Keep windows and screens clean, both inside and out, to maintain a clear view and ensure proper air circulation. Make sure to pay particular attention to the sliding doors or windows that lead to your wrap-around porch.
Maintaining exterior wood surfaces: Regularly inspect and maintain all wooden surfaces, such as the porch railing, posts, and beams. Seal or stain them as needed to prevent rot and warping, and replace damaged pieces promptly.
Power washing: To remove built-up dirt and grime from the exterior of your barndominium and porch, use a power washer occasionally. Be careful not to use too much pressure, as it can damage siding or wood surfaces.
Dealing with Seasonal Weather Challenges
Each season brings its own set of challenges when it comes to maintaining your barndominium and wrap-around porch. Keep the following tips in mind:
Spring: Clear away any debris left behind by winter storms, and inspect your property thoroughly for any signs of damage. Check for cracked or missing shingles on the roof and ensure that outdoor water systems, such as sprinklers and hoses, are in working order.
Summer: Don't underestimate the power of the sun. Keep an eye out for fading paint, warped wood, or other sun damage. Additionally, be mindful of surrounding vegetation. Trim bushes, trees, and other plants to maintain proper airflow and avoid moisture buildup.
Fall: Prepare for winter by inspecting your heating system, sealing any gaps in windows and doors, and covering outdoor furniture to protect it from the elements. Clean gutters and downspouts to prevent clogging from autumn leaves.
Winter: Regularly check and remove snow and ice from your porch, to prevent damage or safety hazards. Inspect your barndominium's insulation to ensure it is still working effectively, and replace as needed.
Preserving the Value and Appeal of Your Property
Taking care of your barndominium and wrap-around porch not only ensures a comfortable living space, but it also maintains the property's value and appeal. By keeping your home in excellent condition, you'll make it an attractive option for potential buyers should you ever decide to sell. To further preserve the value and appeal of your property, consider the following tips:
Upgrading your barndominium and porch with modern fixtures, such as energy-efficient lighting, and high-quality materials will add both appeal and property value.
Investing in landscaping to enhance the curb appeal of your property will make the wrap-around porch more inviting. Keep plants and gardens well-maintained, and consider adding decorative features such as a fountain or sculpture.
Regularly inspect all systems, including plumbing, electrical, and HVAC, and replace or repair any worn or outdated components. This reassures potential buyers that the property has been well-maintained and keeps you informed about any possible issues.
By tackling regular maintenance, addressing seasonal challenges, and focusing on preserving value and appeal, your barndominium and wrap-around porch will remain beautiful and inviting for many years to come.
1. What are the benefits of a SingleStory Barndominium with a Wrap-Around Porch?
A SingleStory Barndominium with a Wrap-Around Porch provides ample outdoor living space, enhances the curb appeal of the home, and helps with natural light and ventilation. Additionally, this design offers protection against harsh weather elements and creates a seamless connection between indoor and outdoor living areas.
2. How can I customize a SingleStory Barndominium Floor Plan to integrate a Wrap-Around Porch?
To integrate a Wrap-Around Porch, consider the location, size, and style of the porch. Add relevant features such as a deck, railings, outdoor furniture, and landscaping. Consult an architect or a professional designer to help modify the existing floor plan to accommodate these changes harmoniously.
3. Are there any specific maintenance requirements for a Wrap-Around Porch in a SingleStory Barndominium?
Maintenance requirements include regular cleaning, checking for damages caused by weather, insects, or birds, and scheduling routine inspections of the porch's structural integrity. Sealants, paint, or stain should be periodically applied to prevent wood deterioration and ensure the longevity of your porch.
4. What materials are typically used in constructing a Wrap-Around Porch for a SingleStory Barndominium?
Common materials used in constructing a Wrap-Around Porch include wood, composite, concrete, and metal. The choice of material depends on the overall design of the SingleStory Barndominium, style preferences, budget constraints, and local weather conditions.
5. How much additional cost can be expected when adding a Wrap-Around Porch to a SingleStory Barndominium?
The additional cost varies depending on factors such as size, materials, design complexity, labor costs, and regional prices. On average, a Wrap-Around Porch can cost anywhere from $45 to $200 per square foot. Consult a contractor to determine the specific cost for your project.
6. Can a SingleStory Barndominium with a Wrap-Around Porch be energy-efficient and environmentally friendly?
Yes, a SingleStory Barndominium with a Wrap-Around Porch can be energy-efficient and environmentally friendly. To achieve this, incorporate sustainable materials, use energy-efficient windows and doors, orient the porch to maximize natural light, provide adequate insulation, and implement passive solar design principles.